Part of Ross Travel Group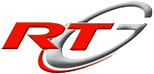 Proudly owned and operated by Ross Travel Group.

About Ross Travel Group
Ross Travel Group have operated for over 50 years specialising in disabled coach hire. In January 2018 they acquired Windmill Community Transport.

The Coach
The custom designed executive coach features space for up to 3 wheelchairs, air conditioning, central heating and more.
View the coach features.
Ross Holidays
Unforgettable tours covering Great Britain, Ireland and Europe. And with free door to door pick-ups, travelling by coach is easier than ever.
Download brochure.